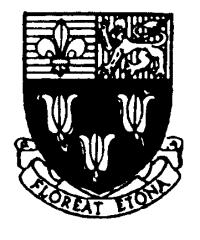 Eton College
Type of school: Boys Senior school

Nearest international airport: Heathrow (14km)

Age Range: 13-18

Number of pupils: 1300

Number of boarders: 1300

Fees per term: Boarding: £11,907
Information
Our identity
Eton College provides a full boarding education for about 1,300 boys aged 13–18, with balanced emphases on high academic standards, strong pastoral support and liberal choice within a wide range of high-quality sporting and cultural activities. Access is open, competitive and meritocratic, and selection is based on all-round qualities rather than purely academic criteria. Every boy has an individual study-bedroom within a strong house community of about 50, guided by a resident house master and dame, and each boy also has a tutor who encourages his intellectual and personal development. Our Learning Centre supports those with dyslexia or other special needs. Within a broad and flexible curriculum, boys study for GCSE and IGCSE, AS- and A-levels and Pre-U examinations in modern languages and music. The success rate for entry to Oxford, Cambridge, and other leading UK and US universities is very high.

Entry and financial assistance
Almost all boys now take our pre-assessment at age 11 (the registration deadline is 10 years and 6 months), which involves a reasoning test, an interview and a school report. Conditional places are offered for entry at 13, subject to qualification through Common Entrance or our King's Scholarship examination. Boys entering from the state sector in Year 9 take an exam based on the National Curriculum. There are also music scholarships. Entry can be gained through those scholarships in Year 8 without an earlier conditional place; they carry an automatic fee discount of 10%, but this can be supplemented up to 100%, according to need. We also award scholarships at age 13 and age 16 to bright boys from state schools, funding them through five years and two years at Eton respectively. A wide range of bursary support is also available for boys with Conditional Places, subject to a detailed financial assessment.
Facilities and activities
Beyond the schoolroom, Eton has outstanding facilities for music, art, design and drama, and our wide-ranging sports provision now includes the Thames Valley Athletics Stadium, which we share with outside clubs and organisations, and our rowing lake at Dorney, which was the venue for the 2012 Olympics. Combined Cadet Force and social service activity is strong, the Duke of Edinburgh's Award Scheme is growing, and more than 200 speakers address society meetings each year.
"At Eton, you are encouraged and supported in learning to be yourself, and then to be more than you thought you could be."
Location
Contact
Windsor
SL4 6DW
+44 (0)1753 370800
+44 (0)1753 671248