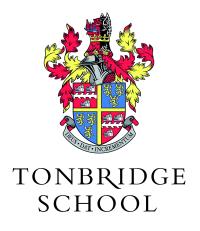 Tonbridge School
Type of school: Boys Senior school

Nearest international airport: Gatwick/Heathrow (40km/60km)

Age Range: 13-18

Number of pupils: 791

Number of boarders: 460

Fees per term: Boarding: £12,096
Day: £9,072
Information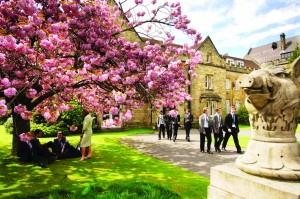 The School
For over 450 years, Tonbridge has provided an academic education of the highest standard. It is one of the UK's leading boarding schools, with around 790 boys between 13 and 18 years of age. Pastoral care is based on the strong house system. Superb outdoor facilities are complemented by boarding houses benefiting from a rolling programme of refurbishment, new academic departments, a social centre, lecture theatres, and a major arts, music, creativity and technology complex linked to the near 400 seat E M Forster Theatre. The world-class Tonbridge School Centre has been used as an Olympic training venue and provides superb facilities for a range of sports. The School recently opened the Old Big School Gallery, an exciting art space to display work by professional artists, students and staff. Music has always occupied a central role, with over 10% of the School having passed Grade 7 or 8, and several boys achieving Associated Board diplomas. The symphony orchestra is widely recognised as one of the best student orchestras in Britain.
Scholarships and Foundation Awards
Many scholarships are awarded each year, with the majority of scholarships being awarded to boys who are in their final year of preparatory school before joining Tonbridge. In a typical year, at this stage, there are awarded some 21 academic scholarships, 10 or more music scholarships, 5 or 6 art, drama or design & technology scholarships, and 3 Cowdrey Scholarships for sport. On top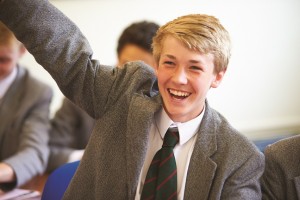 of this, three or four Junior Foundation Scholarships are awarded annually to boys aged 10 or 11 who show outstanding academic, artistic or musical potential. These scholarships exist to provide access to a Tonbridge education for boys who can clearly and substantially benefit from what the School has to offer and yet might not be able to attend without financial support. Such awards therefore may provide means-tested support (up to 100% of the full school fee) both when boys join Tonbridge in Year 9 and to allow attendance at preparatory school for Years 7 and 8. In addition, a number of awards are made each year to boys joining the Sixth Form, in the light of their performance in our academic entrance exams or for musical ability.
Open Mornings, visits and admissions
Our Open Mornings are held termly to which all are welcome. Parents and their sons can also arrange an individual visit – where you will have an appointment with the Headmaster and a tour of the School.
"Tonbridge feels like a second home, and there are so many exciting opportunities in and out of the classroom."